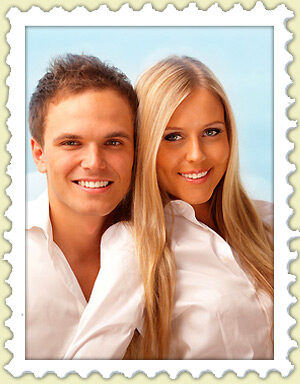 E-russian brides is one of the oldest Russian mail order brides catalogues, founded in 2000. Nearly 15 years, it plays the role of matchmaker, which makes it possible for men from different countries and continents not only acquainted with the beautiful girls from Russia, Ukraine, Belarus and Moldova, but also to find a true and reliable life partner – a good wife.
In the initial stages of its existence , surviving tough competition in the market for dating services with Asian and Latin American brides, our dating agency opened a world new brand of Russian women .
Even now, when almost everyone knows that the best women than young, beautiful and attractive Slavs do not exist, we would like to emphasize once again the major characteristics and qualities of our women.
You cannot buy them, they are not for sale, and they are so valued in today's pretty hard world where most people are ruled by money and power.
So why Russian brides?
They are loyal, dependable and faithful.
(1) Our women are naturally monogamous. They are looking for a single man whom they will give their body and soul, and will spend with such a man all the life. Such thing as loyalty is in their blood from their childhood and it does not matter when, in what atmosphere or in which family they were raised! These women are also reliable and devotees.
They are feminine.
Wikipedia says that femininity is an ethical category, means the combination of qualities expected from girls, such as emotional capability, tenderness, fragility and sincerity that arouse in a man a desire to protect a woman. Femininity is a soft and tender quality that is manifested in appearance, manners, and the nature of Russian women. It gives the impression of softness and delicacy. In it you can feel the spirit of obedience and charming dependence on a man who takes care of his woman and protect her.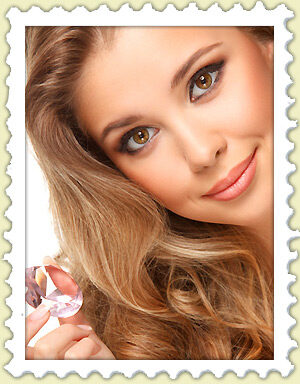 They are amazingly beautiful
Beauty of Russian women is not only the visual appeal of the physical body, as many men think. Of course, they are endowed by the nature bright and memorable appearance, sensuality, sexuality, charm and magnetism; they fit a common concept of "hot women" or as people say "sexy". Russian beauty is not only tall girls, high heels, long blond hair, slender legs in a short skirt, lush breasts. No less important factor is internal appeal of the Slavs , it is called the subtle beauty. Now it is rare quality that can be defined as elegance, tenderness, romance and naturalness.
They are young.
The main purpose in the lives of many girls is a successful marriage and a full family. Therefore it is not surprising that some of them are getting married, barely reaching adulthood. If you look at the statistics, in Russia, the average age of marriage for women – 24 years old. On the dating websites and in marriage agencies, 65 percent of brides are under 28 years old.
They are completely different.
On the website of our dating agency there are the brides of all ages, social groups and psychological types. And of course they have a completely different appearance: charming blondes, smart brunettes, passionate redheaded, leggy models and miniature beauties with lush breasts. With different color of eyes and hair, height and weight, they create the brightest palette, with a name – "Girls from Russia".
They are educated, intelligent and fully developed.
Many of them have higher education, and not even one. Our girls are usually very interesting and erudite companions, ready to talk about any topic. Russian women are often fluent in English, French or German.
They are interesting. It should not be boring with a person, people love fun and easiness. These things are the basis of harmonious family relations. The desire to be interesting – for a man, for colleagues, just for people around is present in every Russian girl as the need to please men.
Conclusion
If you are looking for a Russian bride, you should avoid sending money to her before meeting in person. You should also avoid sharing credit card information. This is because fraudsters can access your personal information. You should also check out her profile and make sure she is real. The best way to do this is to send her a gift. This will show her that you are truly interested in her.